Alex Astley, Co-Founder and Director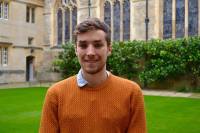 Hi! My name is Alex, I co-founded the charity with Will in early 2015 and am currently doing a Masters in Development Studies at SOAS. I met Will whilst volunteering on an education project in Ghana. Although I have always been interested in education and volunteering it was in Ghana that I truly understood the power of education and the impact it can have upon both individuals and society. Aside from Students4Students I have also been active in championing issues affecting young people. I hope to use all of these experiences I have had to ensure Students4Students has the greatest impact possible.
Kelechi Okeahialam, Chair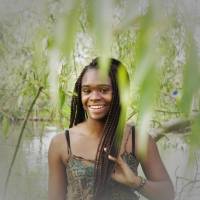 Hi, I'm Kelechi and I am in my third year of studying PPE. Having been tutoring for a number of years now, initially at a local primary school at home, and more recently with Students4Students in Oxford, I took on the role of Chair. I think Maths and English are such important skills, and Students4Students is a fantastic way of sharing the talent and expertise of students with school pupils, and bridging inequality gaps across schools. Our focus throughout this year is to continually improve the quality of teaching that we're giving by supporting our tutors, and getting as many people involved with the charity as we can.
Cherlyn Lee, Recruitment Officer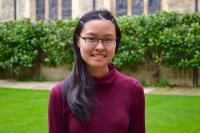 I am Cherlyn , and I study Law at Brasenose college. As Recruitment Officer, I recruit and train new tutors. It's been really rewarding to meet and connect with them, knowing that what I'm doing helps to ensure that Students4Students grows from strength to strength!
Zeynab Alwi, Schools Liaison Officer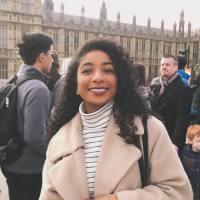 Hi, I'm Zeynab and I'm studying English Language and Literature at Mansfield College. As Schools Liaison Officer, I contact and coordinate with the schools we tutor at, and find new schools to work with. I make sure that we are effective at meeting requirements of the students and the teachers at the schools.
Ash Davy, Tutor Liaison Officer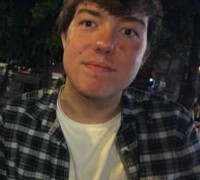 Hi, I'm Ash, a third-year mathematician, and I'm the Tutor Liaison Officer. My job is to work with the tutors to ensure that they're aware of what's going on each week, and to make sure everything runs smoothly. I'm very excited to work with S4S as I passionately believe that the work they are doing is really important and highly worthwhile.
Catherine Cooper, Fundraising Officer
Hi I'm Catherine, I'm in my second year at Oxford, and I am the Fundraising Officer for Students4Students. My job is to try and raise funds for S4S - the more funding S4S receives, the more tutors we can recruit and train to an even higher standard, expanding the reach and effectiveness of our work. If you're interested in supporting our work, either as an individual or on behalf of your company or organisation, please get in touch!
Katie Sayer, Social Media Officer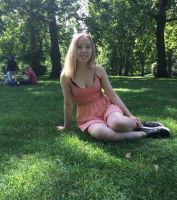 I'm Katie, a second year English student at Brasenose College, and I was first drawn to S4S because educational inequality is something I care about deeply, and I think that S4S is doing fantastic work to combat educational inequality on a local level. As media officer, it is my responsibility to maintain our social media output and try and raise awareness of S4S, and I look forward to helping contribute to this truly worthwhile cause.
Jake Stockwin, IT Officer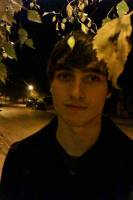 Hi, I'm Jake and I am a 4th year undergraduate Mathematician of the University of Oxford. I have been tutoring GCSE and A-Level students for over two years now, so have some experience in that field. I also have lots of computing experience and am currently in charge of maintaining Students4Students' website alongside a couple of other websites. If you have any suggestions/improvements for the website, the please get in touch!