Alex Astley, Co-Founder and Director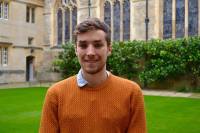 Hi! My name is Alex, I co-founded the charity with Will in early 2015 and am currently doing a Masters in Development Studies at SOAS. I met Will whilst volunteering on an education project in Ghana. Although I have always been interested in education and volunteering it was in Ghana that I truly understood the power of education and the impact it can have upon both individuals and society. Aside from Students4Students I have also been active in championing issues affecting young people. I hope to use all of these experiences I have had to ensure Students4Students has the greatest impact possible.
Katie Holmes , Chair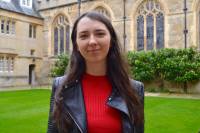 Hi, I'm Katie! I tutored and was the Media Officer for Students4Students during my second year and, now that my Year Abroad has come to an end, I have taken on the role of Chair. I think the work that Students4Students does is extremely beneficial and worthwhile. We provide free tuition for primary school aged children in Maths and English giving the pupils tailored help, which we hope will be long lasting, whilst giving our volunteers valuable teaching experience. Most importantly, however, as a charity we are helping bridge inequality gaps in British schools. Our aim for this year is to widen our reach and to maintain the high quality of teaching we are giving.
Alex Wilson, Recruitment Officer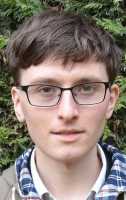 My name's Alex, and I'm working on a DPhil in Psychology at Oxford University. I was first attracted to the work of S4S because I believe strongly in the value of reaching out to struggling and disadvantaged pupils, and helping to foster those essential skills in literacy and numeracy. As recruitment officer, I spread the message about tutoring roles with S4S, and meet and connect with new tutors. I also assist with training.
Sam Trowell , Schools Liaison Officer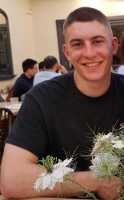 Hi, I'm Sam and I'm a second year history student at LMH. I first became aware of Students4Students when looking for opportunities to volunteer whilst at university; having tutored in the past and enjoyed my experience of teaching this seemed like the perfect opportunity. I think the work that we do in aiding struggling students and narrowing the gap in educational opportunity is really valuable. Now as Schools Liaison Officer I hope to make our service more easily accessible so that we can continue in pursuit of this goal.
Zach Spavins-Hicks, Tutor Liaison Officer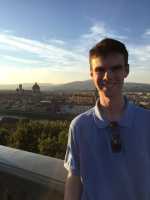 I'm Zach - a geographer at St Catherine's College with a passion for all things railway (light transit systems, too!). I decided to get involved with Students4Students because educational inequality across Oxford is high - by working with individual students, supporting them in key subjects, I like to feel that we are doing everything we can to give them the best shot at secondary school education. As Tutor Liaison Officer, I'm the main point of contact within the branch for our tutors - from overseeing training to sorting out schedules, I try to ensure that we do everything we can to support each tutor's experience.
Jake Stockwin, IT Officer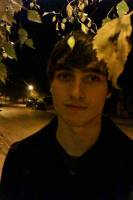 Hi, I'm Jake and I am a 4th year undergraduate Mathematician of the University of Oxford. I have been tutoring GCSE and A-Level students for over two years now, so have some experience in that field. I also have lots of computing experience and am currently in charge of maintaining Students4Students' website alongside a couple of other websites. If you have any suggestions/improvements for the website, the please get in touch!