Eithar Al-Kiyumi, Chair
Hi, I'm Eithar, and I am currently a Law student at Durham University. Volunteering and charity work has always been a big part of my life, which is why my interest in the role of Chair came as second-nature! I believe that Students4Students plays a fundamental role in the realization that an educational inequality does exists, and that it can indeed be resolved. I enjoy working with my committee members, and continue to be motivated by their enthusiasm. The potential Students4Students has is grand. Realising this, the Durham committee endeavours to ensure that the charity performs, and even surpasses, it's envisioned potential. All in all, being a part of Students4Students is extremely rewarding, and a fantastic experience.
Aileen Editha, Tutor Liaison Officer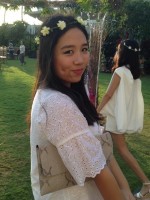 Hello! I'm a first-year Law student at Durham, from Indonesia. I was raised to uphold the importance of giving back, and the importance of education. I am humbled and privileged to be a part of an embodiment of both these principles. Students4Students tackles one of the most underrated yet prominent issues in our society today. Though it is often overlooked, the consequences of education inequality are catastrophic. S4S aims to provide such a simple yet effective solution in providing a better brighter future. I, myself, would not be here without the presence of many opportunities that have allowed me to advance my education. I am very excited to put my passion, previous experience in organisational and charity work and, above all, my witty sense of humour, in being a tutor liaison officer for such a great charity.
Izzy Pagendam, Recruitment Officer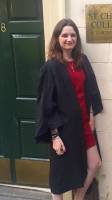 Hi, I'm Izzy, a second year Geography student. My role within the Durham committee is the Recruitment Officer. I have been a tutor within varying contexts for the past four years and have thoroughly enjoyed each experience; it is so rewarding watching tutees progress and gain confidence in their abilities. I have studied inequality and the large number of effects that it can have on individuals and the wider society, so when I heard about Students4Students and their work, I instantly wanted to get involved. My role as recruitment officer enables me to share my passion for tutoring with others through the encouragement and enrolment of individuals who are able to tutor.
Gamze Gul, School Liaison Officer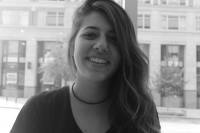 Hello, my name is Gamze. I am a first year Law student from Cyprus, and I am the School Liaison Officer for the S4S Durham Committee. I have always been involved in volunteering and participating in various charitable activities.One of the most important reasons to why I really wanted to join Students4Students was because of the issues it highlights and tackles – inequalities in education. This issue, which may seem tiny in some people's eyes affects so many children's –future adults'- lives. No one should have a disadvantageous start to life, and Students4Students is an organisation aiming to ensure that every child has a good educational background. I believe that by engaging in issues as such, we will be able to improve our society in a very effective and long-lasting way.
Ellie Hyman, Fundraising Officer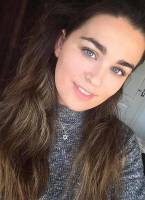 Hi! I'm Ellie. I'm a second year student at Durham studying English Literature. After working at a school with underachieving kids on my gap year, I realised the impact that one on one help can have for students. Students4Students provides just that, and the fundraising aspect is such an important part that allows the charity to provide this help for underachieving students who come from schools or families that may not be able to pay for it otherwise. If you have any fundraising suggestions or ideas, please don't hesitate to contact me! I promise I don't bite.